You thought you knew your body. You've spent enough time stressing over hair removal, period pains and bingo wings and examined just about every inch in the mirror. But there are some things you can only begin to understand about that beautiful body of yours through a bit of physical exertion.
1. Ladies don't glow. They sweat

Forget the old saying. When women work hard, we sweat buckets. At first this can be a bit unnerving, especially if you run on a treadmill in the gym and the staff keep mopping up around you. After a while we grow to be proud of it though – sweating is just a healthy way of keeping cool after all!
2. We know what and where the Cooper's ligament is

Fun fact: the Cooper's ligament is what makes boobs pert. Less fun fact: once stretched (for example, by running in a bad bra), it can't bounce back. Get measured up and get your sports bra on every time, girls.
3. The value of a strong pelvic floor

We all know what the muscles of your pelvic floor do. They stop you wetting yourself. Which is great, but we'd never really noticed them doing that… Until we started running. Erm, okay, maybe we'll do those exercises after all.
4. We're all wonky

The way we use our bodies day to day is pretty ingrained, from how we sit at a desk to how we carry a bag or lean on one hip. Start running and you'll soon discover all these little habits have made you a bit lopsided over the years, with niggles cropping up to point at where you might need straightening out. Time for a trip to the physio and a spot of strengthening homework!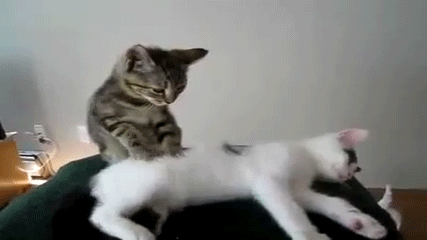 5. Our feet need looking after
Pedicures: once a luxury, now a necessity. Every little problem you've ever had with your feet is exaggerated by running, from blisters to athlete's foot to black toenails. Time to take better care of your tootsies!
6. We ARE 'naturally sporty'!
Spend your school days hiding from PE lessons because you thought you were crap? Felt like you just weren't cut out for it? Join the club. Taking up running later on will be a real eye-opener because, as it turns out, our bodies are trainable. Given the right approach and a bit of time, any woman can become fitter, faster and a little bit competitive. We give it six months before your friends start calling you 'the sporty one'.

7. We're stronger than we knew

With mass media placing so much emphasis on women looking a certain way, learning to apprecite your body for what it can do rather than how it looks is an incredibly powerful thing. The more we run and push ourselves, the more we realise how strong and capable we really are.